Vitrum in Fabula (lat. Glass in a Fairytale), was created in 2016, after ten years of working with glass fusion.
It is signed by Nina and Mia, mother and daughter, academic artists. Glass is an extremely interesting, but also duplicitous medium – gentle and fragile on the one hand, and powerful and cold on the other. It is this contraposition that makes it unique. Ideas from paper become glass, one organic whole of intertwined lines.
The colors are striking, seductive and mystical. This colorism gives them the opportunity to create an elegant and strong jewelry collection, creating a new visual game that does not pass unnoticed.
They use high quality art glass that is laboratory produced, very sturdy and beautiful.
Collections, as well as the color palette itself, are designed keeping in mind the people who will wear them, their wishes and dreams.
The guiding idea of ​​brand – whoever wears Vitrum in Fabula enjoys the best version of their personality, creating their own unique pairs, color combinations and pieces from different collections – discovering the artist within themselves on a daily basis.
The manual execution of the complete process of making every jewelry piece is the work of their hands – the idea itself can arise suddenly, without stimulus or need. Then it goes on paper, with a cup of Earl Gray tea (or two). Pieces of glass are cut, ground, polished, and placed in a fusion kiln. The first baking of a new piece is always a special experience – each shape has its own specific band of time and temperature, which needs to be practiced. They always can't wait for the kiln, which reaches over 800°C, to cool down in order to open it, this sometimes takes a couple of days. Follows washing and polishing. In some cases re-baking, sometimes twice. The production process itself takes five to ten days.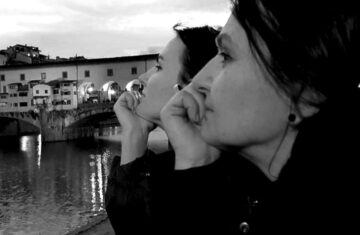 Recent Products
Vitrum in Fabula